'A NATIONAL SUPPORT SCHOOL AND LEADER IN EDUCATION'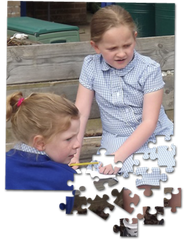 EASTER HOLS ACTIVITIES.....Free football arranged by Manchester City at St Paul's Catholic High School from 1.30pm to 3.30pm.....also on Thursday 7th April 14 the City in the Community Kicks' programme starts at the Forum, Wythenshawe.
School closes on Friday 4th 2014 April at 3.15pm and re-opens on Tuesday 22nd April 2014. Please ensure your children arrive into school on time. Key Stage 1 - 9.10am Key Stage 2 - 8.55am

World Book Day....was another exciting day at The Willows Primary School. The children dressed up in their favourite book characters. Book Day was a fantastic opportunity for the children to enjoy reading, writing, story telling, drama and lots more. Look at these amazing pictures of our story tellers!