WELCOME TO OUR SCHOOL
At The Willows we aim to:
Provide Stimulating and challenging learning experiences through a broad and balanced curriculum designed to meet the needs and talents of all
Create a secure, happy atmosphere where we can all work effectively, developing responsibility and independence
Ensure a safe environment which is rich, varied and stimulating to develop learning through work and play
Value the parent/carers and community of the school as genuine partners in the education process
Develop respect for ourselves, others and society as a whole.
The children enjoying their first sight of the new Metro Link.

The Willows values the diversity of our community and embraces the contribution of every individual. We believe the children's learning is enriched with their community both inside and outside of school. Families are actively encouraged to participate in school life. The children's education is enhanced by links with outside agencies such as Manchester Airport, The Lifestyle Centre, The Forum, The Tree of Life and we are constantly building up links and relationships with High Schools. Community links are mutually beneficial. We actively support local businesses and organisations. Through the activities our children pursue in our community we aim to develop them as citizens who will make a positive contribution now and in the future.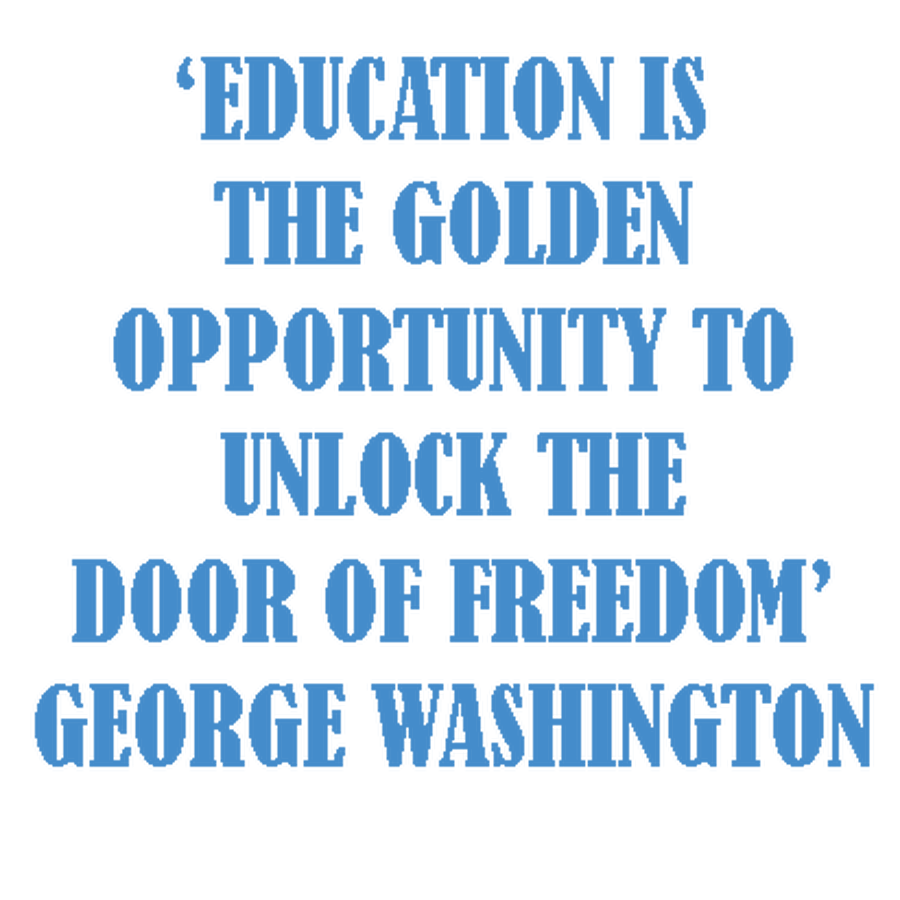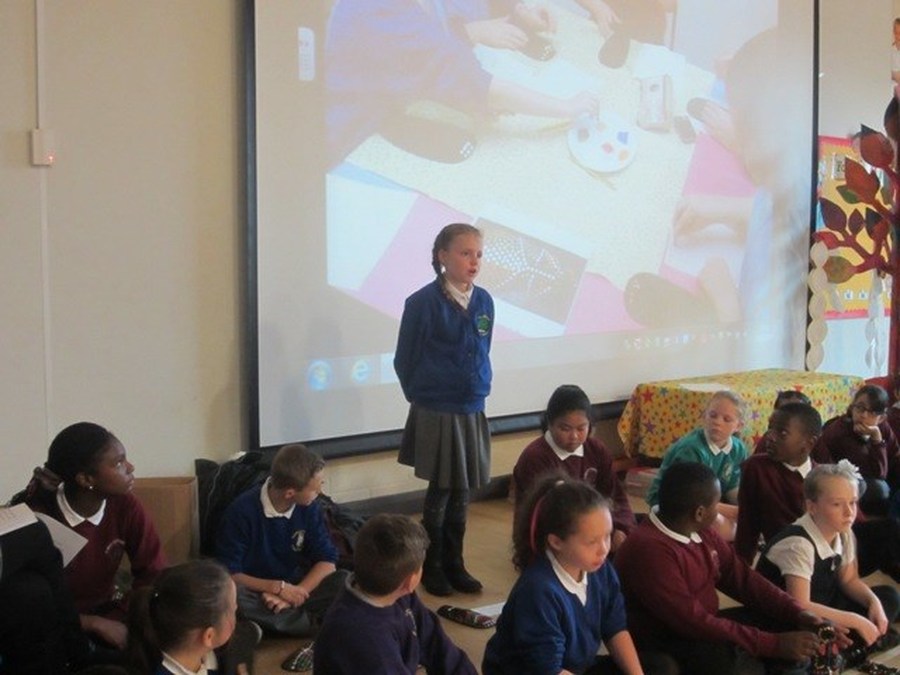 Our children went to Haveley Hey for an assembly which celebrated Black History Month along with St Mary's Primary School.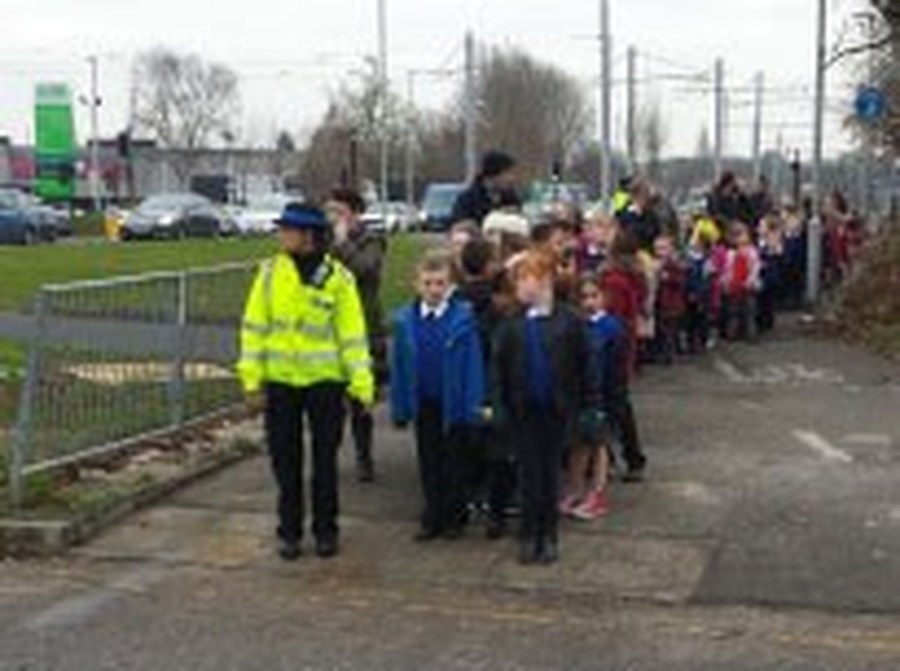 Our children behaving impeccably whilst being accompanied to the Panto by staff and our Local Community Police Officers. Thank you to Seargent Tolley for the rapid support!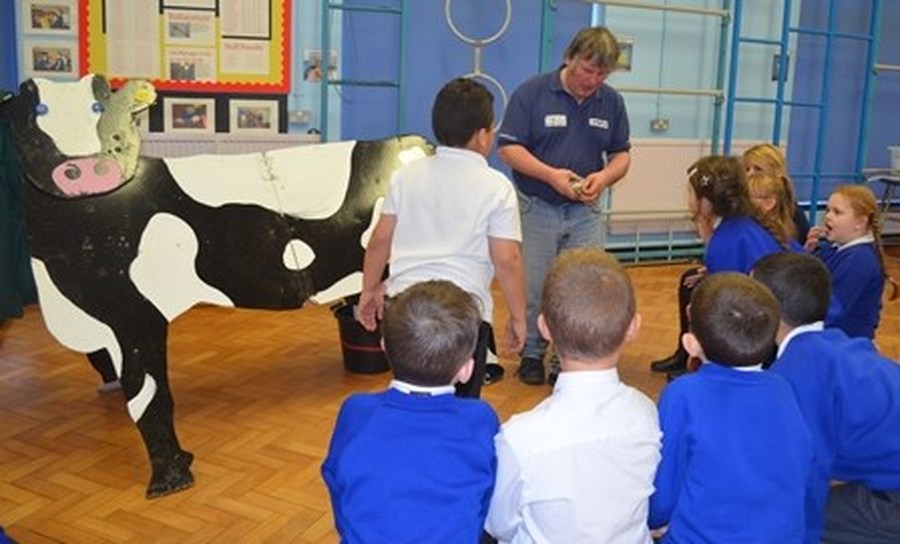 Manchester Airport gave our children 'Farming Lessons'. More knowledge and Understanding about the world around us!
Our children went to Newall Green Primary School to meet Colin Parsons, an author and took part in an 'Able Writers' workshop. If you want to know more about Colin Parsons, follow this link: http://www.colinrparsons.com/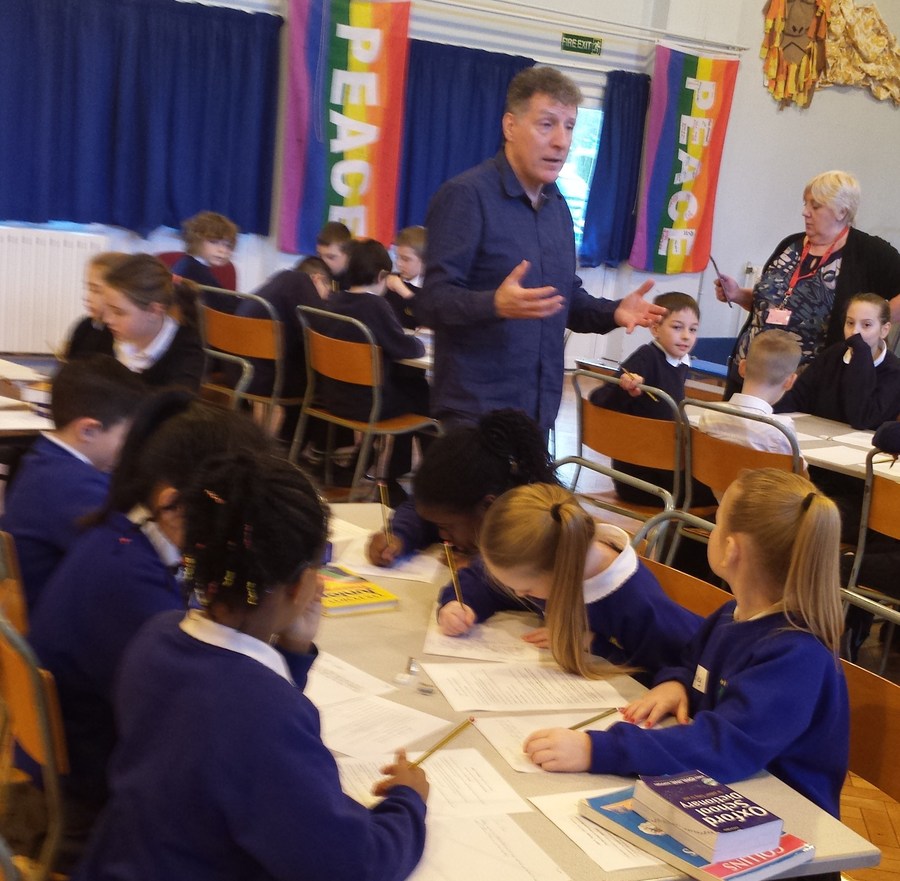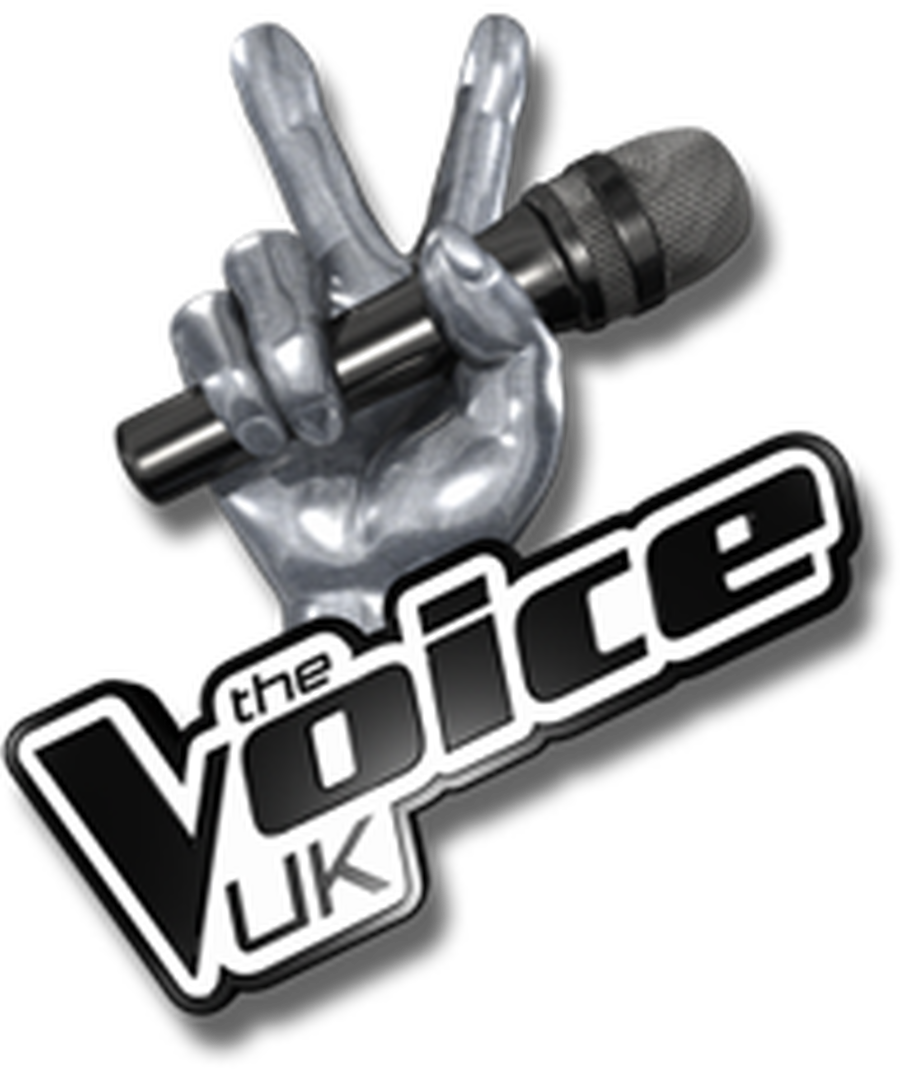 Amazing News! Howard from 'THE VOICE UK' will be performing in school at short assembly on the 4th February 15 at 2.30pm. He is on Tom's team. You can see his audition if you follow this link: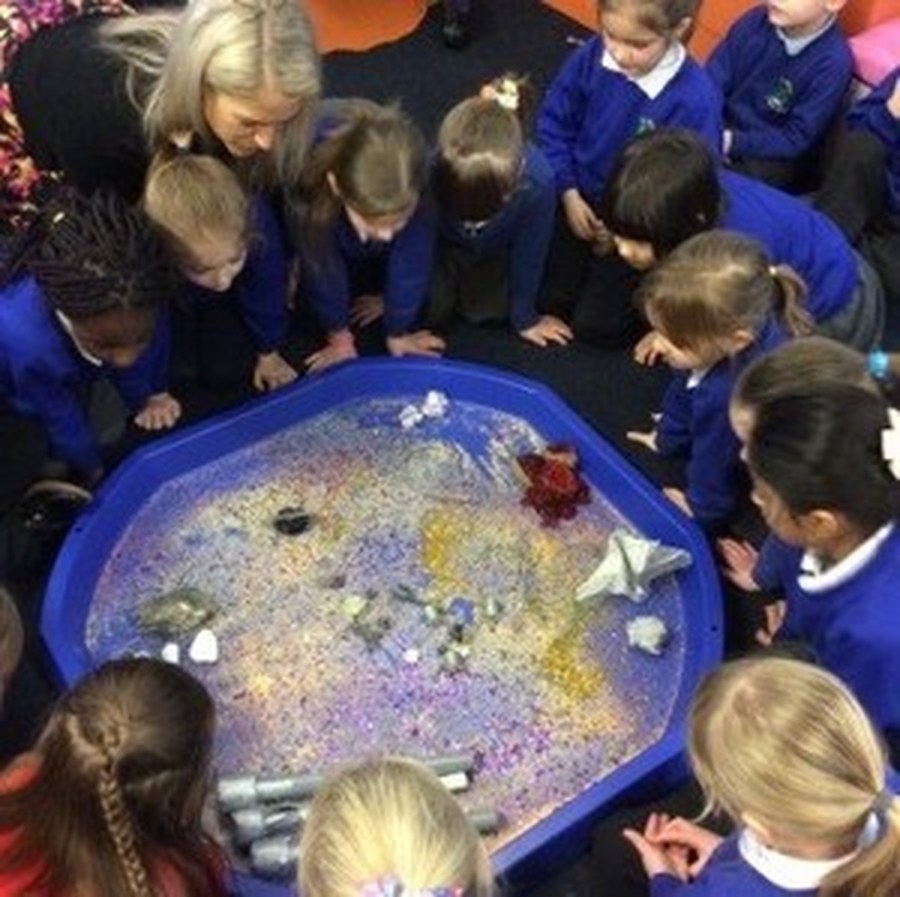 Oh my word! This year is already really exciting. We have an Alien crash site in year 1, Dinosaurs in reception, Alchemy hunts in year 5. We are bursting with excitement as we start our new learning journey. Our school is full of little scientists!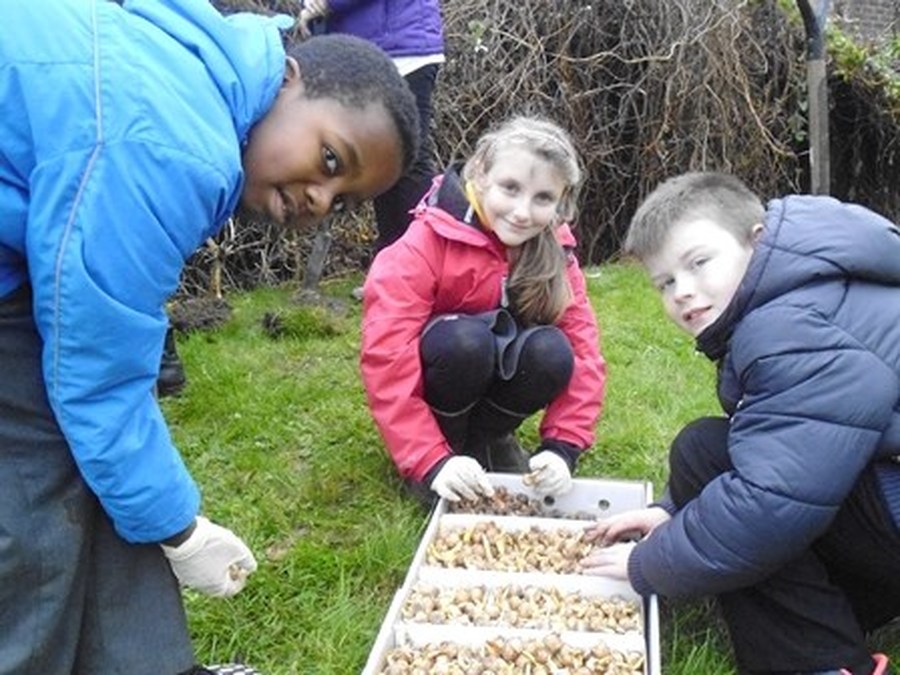 Bulb Planting in the Local Community
Thank you again for your contribution to the bulb planting here at the Lifestyle Centre yesterday!
You and the children did a great job, were a credit to your school and we look forward to welcoming you back in the spring to see the fruits of your labours!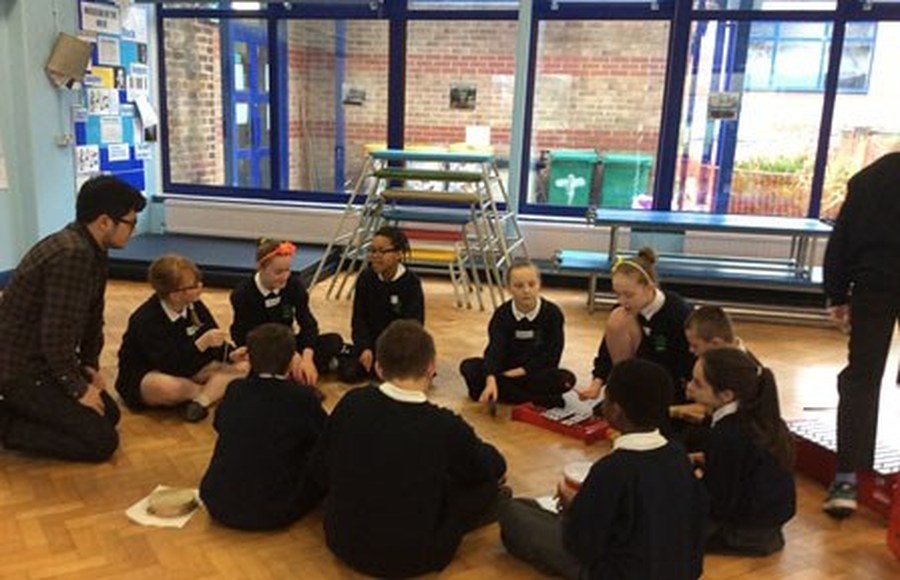 Check us out! Only having music lessons from the world famous Halle Orchestra!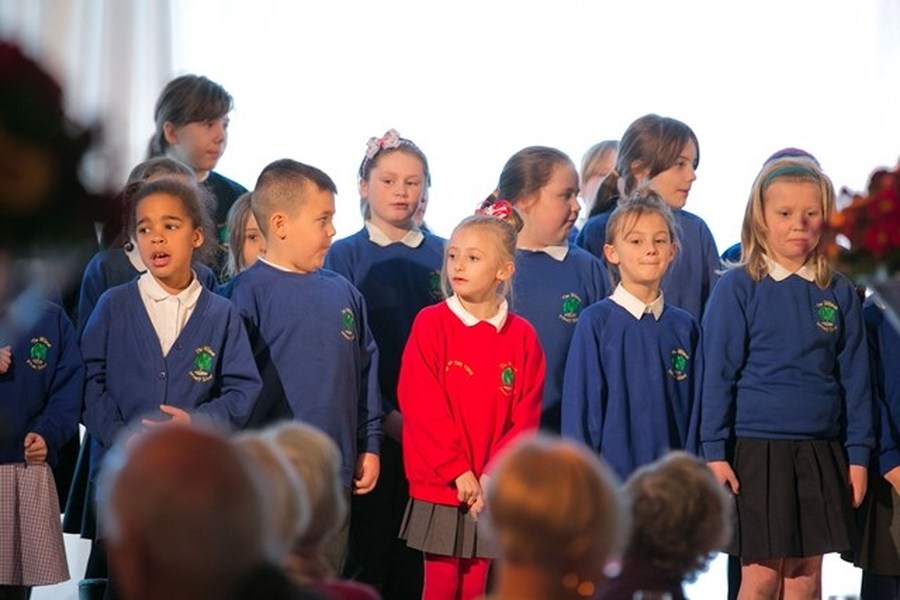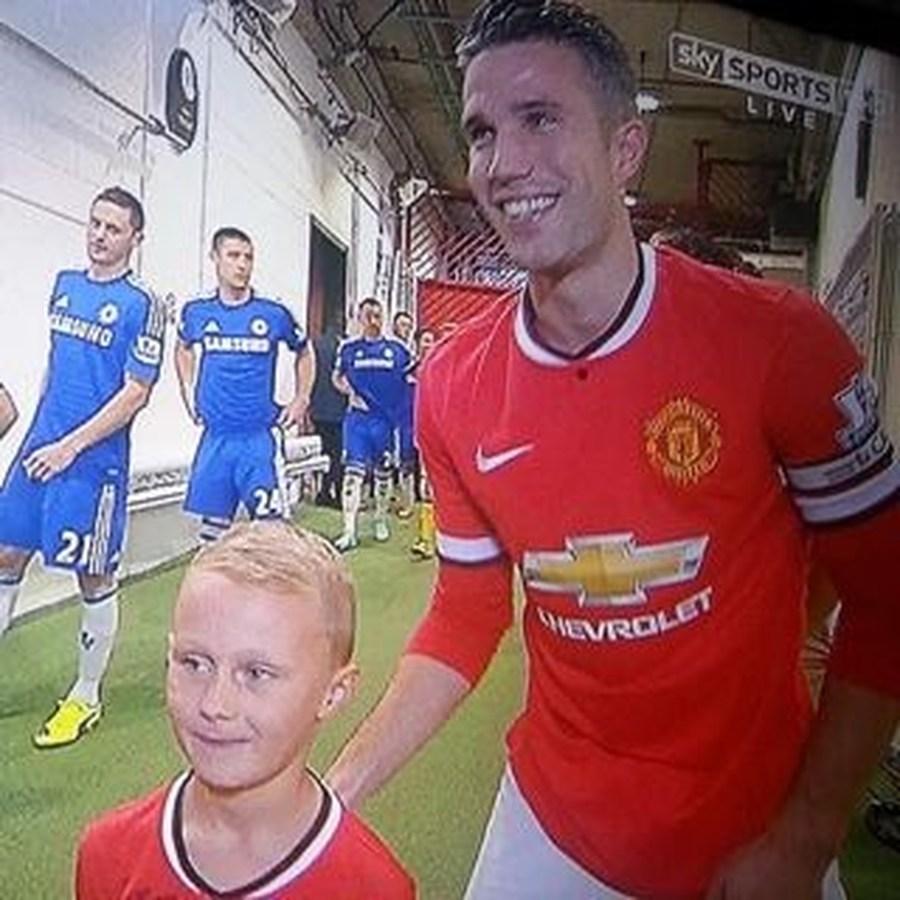 We are so proud of Kyrus. He was chosen to walk on the pitch with Robin Van Persie at a recent Manchester United Match. For more photos, follow this link.