At the Willows we are now following the White Rose (WRM) approach to teaching maths.
The aim of white Rose Maths is, "To transform the teaching of maths and make change happen in our schools. Our aim is to develop a whole new culture of deep understanding, confidence and competence in maths – a culture that produces strong, secure learning and real progress."
( www.whiterosemaths.com)
Children will explore maths through a combination of physical resources and visual aids. This will help them develop a firm understanding of the concepts being explored and allow them to solve abstract problems.
Key priorities in this approach are to develop children's number sense, ability to solve fluency problems and develop their reasoning skills.
Number sense:
This is how confident children are in using efficient methods. Those with good number sense understand how best to use their mathematical knowledge and are confident with mental maths. We aim to ensure all children understand how best to mentally solve problems in an efficient, accurate way.
Fluency problems.
These are problems designed to show children fully understand the area of maths. Fluency problems test children's knowledge of a mathematical concept in a wide range of ways.They are often visual and require children to think very carefully about the area of maths they are focusing on.
Below are some examples of fluency problems.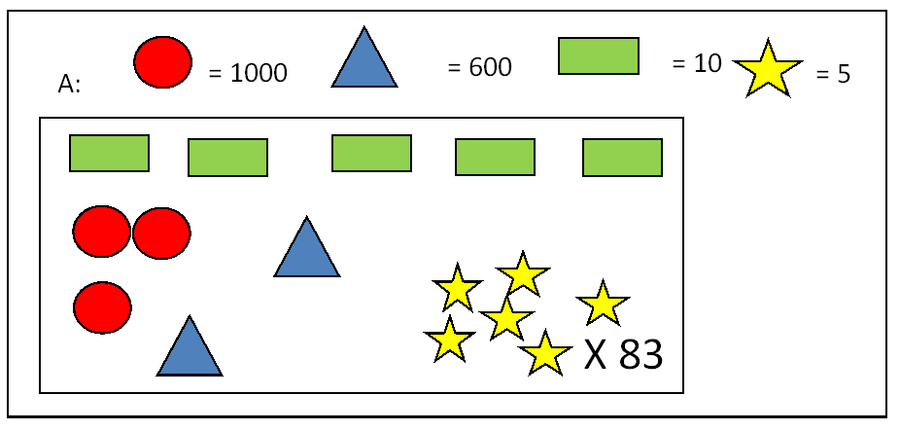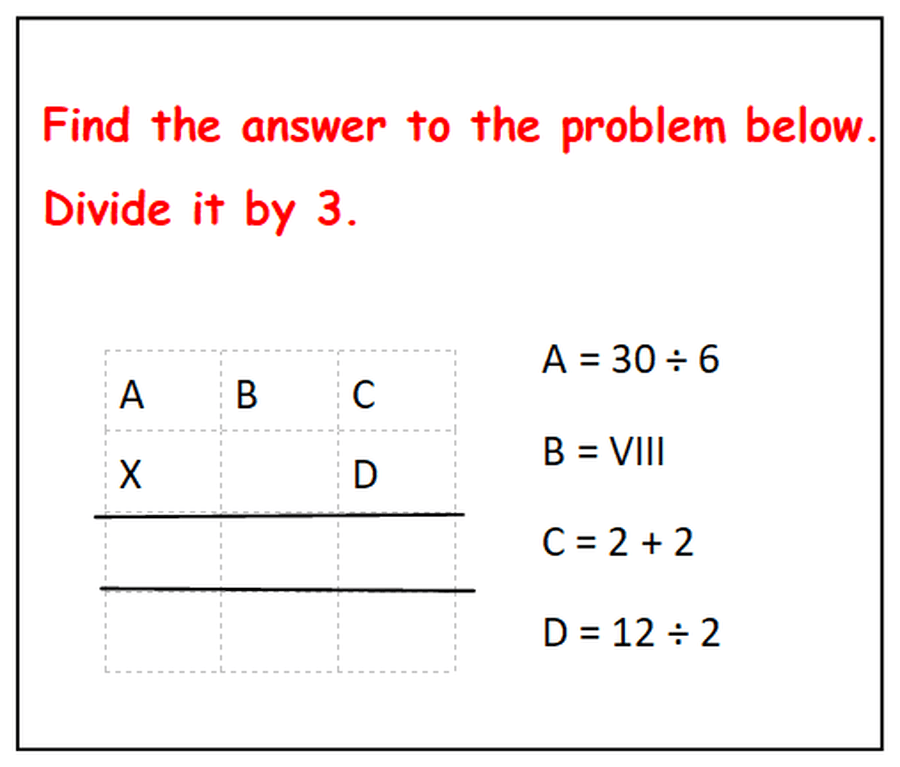 Times table Rock Stars
Times table knowledge in maths is a crucial skill. It is essential that children are aware of their own targets and practise these at home.
From 2020 all students in Year 4 will be tested on their times table knowledge for multiplication and division facts up to 12 x 12.
At the Willows, all children from Year 2 upwards have an individual account on Times Table Rock Stars.
Please use the link below.
Children at the Willows in Key Stage 2 learn their times tables in a specific order. The order is listed below.
Bronze Challenge: 10, 5 and 2 times tables.
Silver Challenge: 4 and 8 times tables.
Gold Challenge: 3 and 6 times tables.
Platinum Challenge: 7, 9 and 12 times tables.
Diamond Challenge: To be able to use all of their times table knowledge to mentally solve more complex problems.
Examples:
0.7 x 9 = 7 x 9 ÷ 10
23 x 7 = 20 x 7 + 3 x 7
99 x 4 = 100 x 4 - 4
Although children will work on their own individual targets, below is an explanation of how children should aim to progress through the tables.
Children in Year 2 are expected to complete the bronze challenge. Children in Year 3 should then be completing the Silver and Gold Challenge. Children in Year 4 should be completing the platinum challenge. Children must complete the challenges in order.
If you would like to discuss ways to assist your child with their times table knowledge please speak to their teacher or Mr Cowap.
Further links for maths games can be found on the Home Page under homework.
The Willows is very proud to be raising money for the NCPCC through National Numbers Day.
See below for further information.
Coming soon... Battle of the Bands.
Reasoning skills.
Reasoning skills can be seen as the ultimate aim in maths. To solve reasoning problems children must be able to fully explain the problem,know what order to solve it in and what methods they need to do this.
Examples of Fluency problems can be seen below.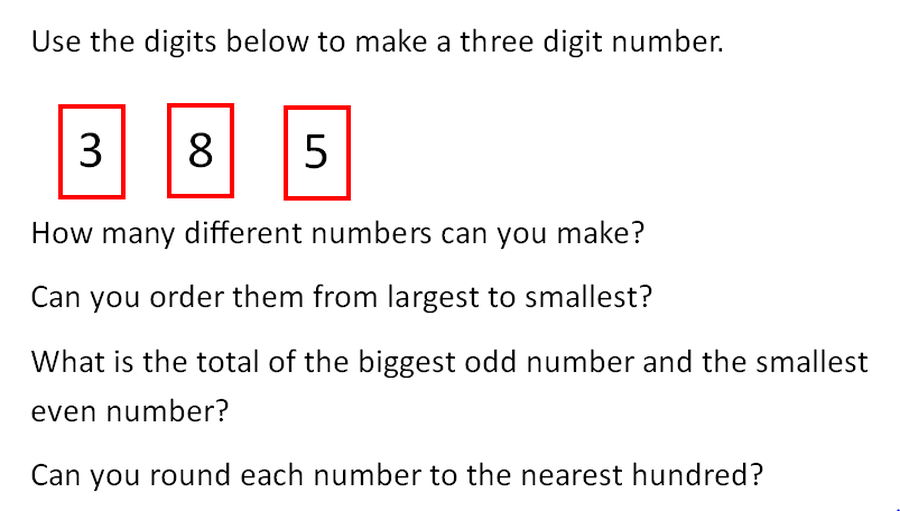 If you would like to further discuss the ideas of number sense, fluency or problem solving please contact Mr Cowap or Mr's Livigston.